Tusen takk for alle de flotte bidragene vi mottok til utfordring #105 hvor oppgaven var å lage et vintageprosjekt etter Andreas skisse.
Vintageteamet har valgt ut sine favoritter og stemt fram en topp 3 liste.
Crafty Individuals is an exciting web based venture into the creative world of crafts and alterd art products for long time friends and business partners, Jean Hardy and Malcom Noble. Jean is a practicing artist, avid crafter, and teacher, and Malcom is a professional photographer, and we live and work in the North East of England. Both of us are fully involved in the design and manufacture of the Crafty Individuals unique brand of popular and top quality art rubber stamps, cutting dies, masks/stencils, and paper craft products.
Crafty Individuals har vært så generøse og sponset oss med en flott premie til den som har blitt stemt fram som vinner/topp 1.
Gratulerer så mye alle sammen!
Dere er nå med å konkurrerer om å være gjestedesigner hos Vintageutfordringen.
Gjestdesigneren blir trukket random org, og vil bli kontaktet per epost.
Heidi,
vær snill å sende adressen din til
vintageudfordring@hotmail.com
slik at vi kan sende deg premien.
Du kan ta med deg denne banneren og vise den stolt fram i sidebaren i bloggen din.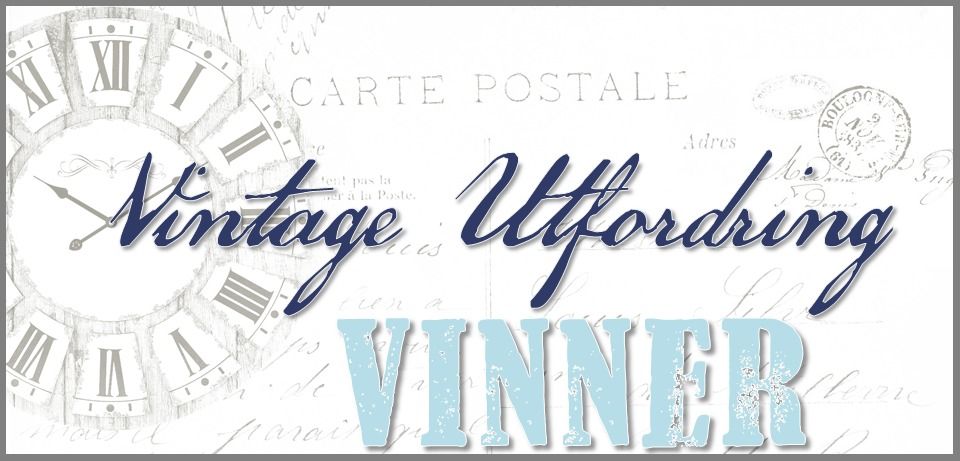 Ela17 og Anita Lise, her er deres topp 3 banner som dere kan pryde bloggene deres med.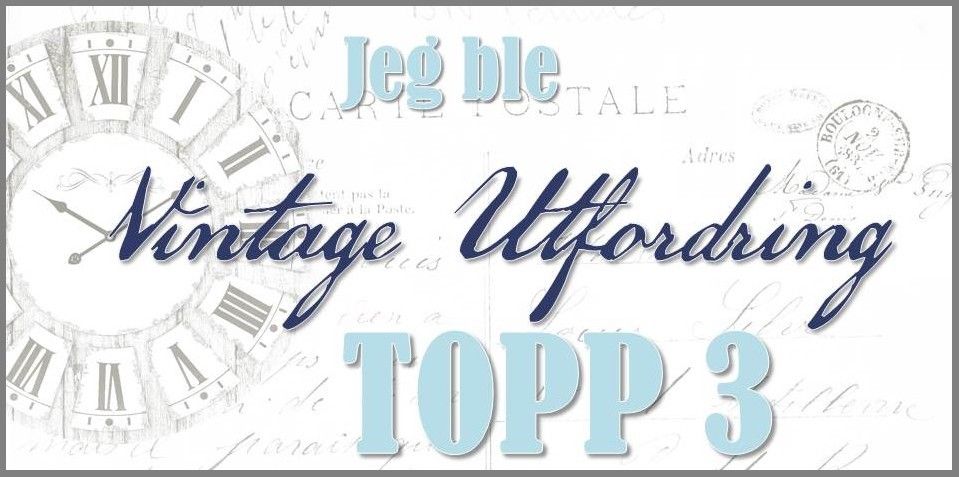 Ikke glem å levere bidrag til den pågående utfordringen!