Først og fremst, tusen takk for alle de flotte bidragene dere leverte til utfordring # 81, hvor oppgaven var å lage bryllupskort. Vintageteamet har nå stemt fram en topp 3 liste.
Live & Love Crafts is a UK based online store that ships WORLDWIDE. The store is owned and operated by Sandra Mathis, a crafter who is as passionate about the vintage style as she is about customer service and providing a good shopping experience.
Live & Love Crafts prides itself on having a website that is easy to navigate with excellent product images. Orders are dispatched fast; usually on the same day received. If the words vintage and shabby chic makes your heart beat faster, you will find your haven at Live & Love Crafts!
Live & Love Crafts stocks a wide range of products from well-loved vintage brands such as Maja Design, Pion Design, Magnolia, Wild Orchid Crafts, Kort & Godt, Prima, Melissa Frances, Maya Road, and the Tim Holtz/Ranger product lines.
The store has a vast selection of laces, ribbons and trims, an assortment of over 200 charms and metal decorations, as wellas many other unique embellishments that you can't find elsewhere. To help you save on costs, the charms/metal decos can be purchased singulary and all trims and ribbons are sold by the yard/meter. If you're looking for products that will inspire and a one stop paper & embellishment shop, look no further than Live & Love Crafts!
Webstore - http://liveandlovecrafts.com/
Blog - http://liveandlovecrafts.blogspot.co.uk/
Og den som har blitt stemt fram av Vintageteamet som topp 1 får et gavekort fra Live & Love Crafts pålydende £ 10, samt et digitalt utklippsark fra
1. plass
2. plass
3. plass
Gratulerer så mye alle sammen!
Dere er nå med å konkurrerer om å være gjestedesigner hos Vintageutfordringen i juli.
Gjestdesigneren blir trukket random org når begge mai-utfordringene
er avsluttet, og vil bli kontaktet per epost.
ZetkaArt, vær snill å sende adressen din til
vintageudfordring@hotmail.com
slik at vi kan sende deg premien.
Du kan ta med deg denne banneren og vise den stolt fram i sidebaren i bloggen din.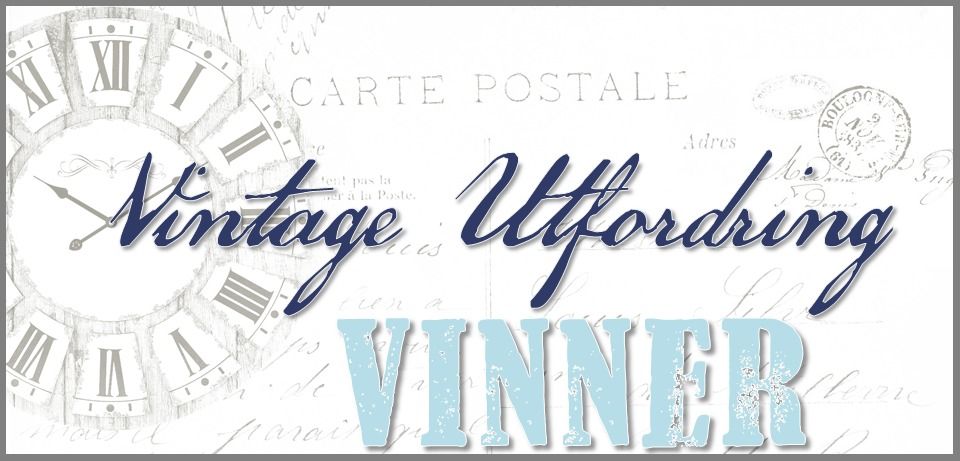 Pandoriaa og Marja, her er deres topp 3 banner som dere kan pryde bloggene deres med.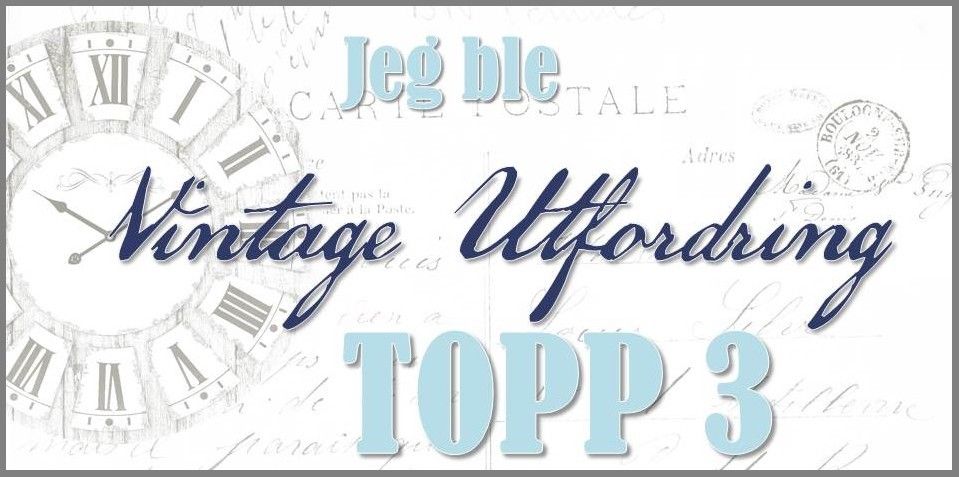 Tusen takk til alle som var med å bidro!